Depth & detail speak for themselves.
TECHNIQUE
Sublimation is the process of going from a solid to a gas, back to a solid - skipping the liquid state. My art is printed with dye, adhered to pretreated aluminum, and placed in a custom press where it is heated to temperatures exceeding 380˚F. While being subjected to extreme heat and pressure, the dye turns into a gas and is pressed into the metal at the molecular level, where it solidifies beneath the surface. As the dye cools it is permanently infused within the metal substrate.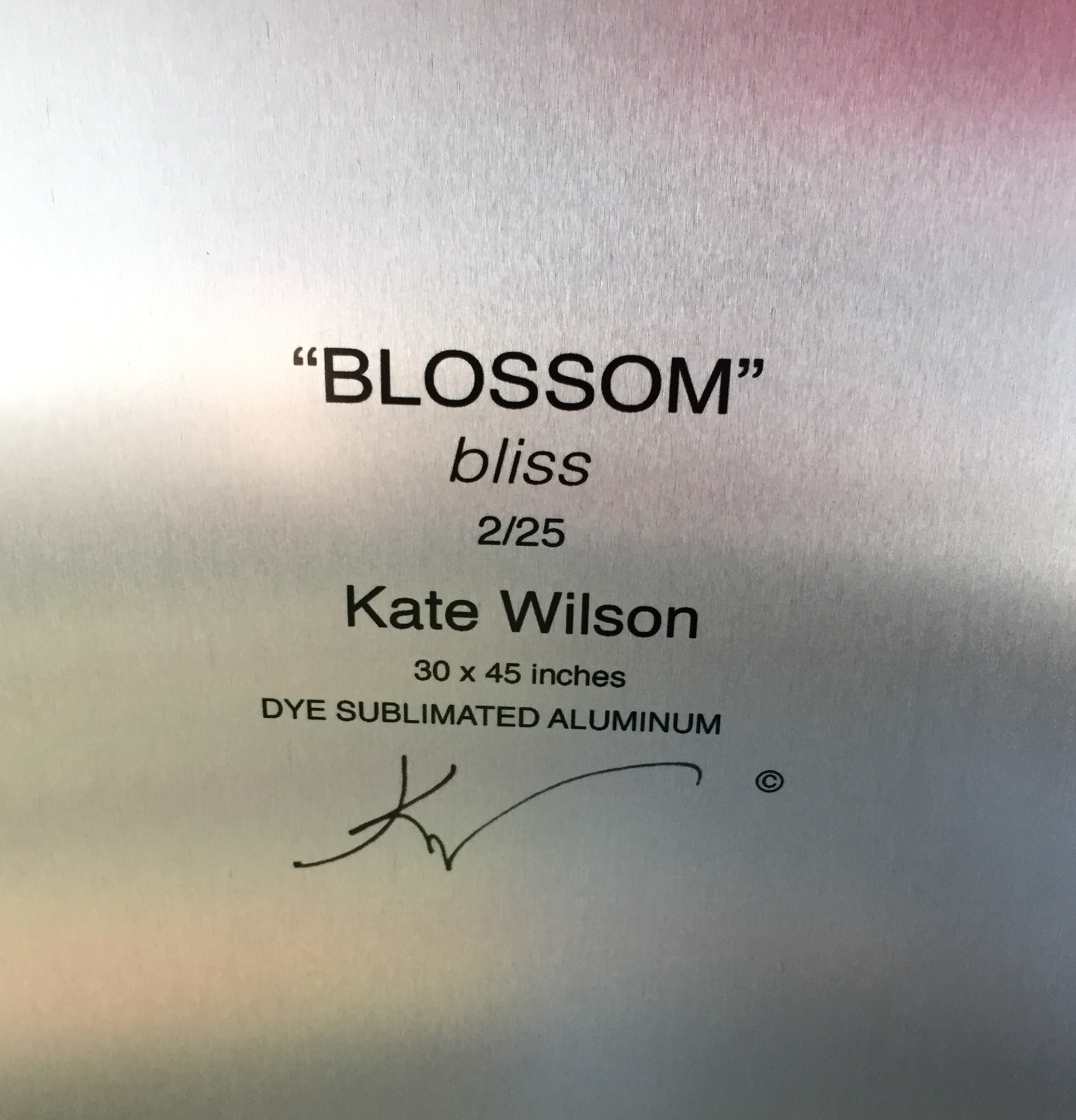 The title, love note, edition number, dimensions, and my marks are dye-sublimated on the back, to set each work apart.
Each work is lovingly hand-made by a local company.
The corners are carefully sanded and rounded.
I personally inspect each artwork before it is adopted.
DYE-SUBLIMATED ALUMINUM
MODERN FINISH
The revolutionary attributes of dye-sublimation are a natural fit for my artwork. Because of the interactivity of my work, I want viewers to travel unhindered as they search for love notes up close, lost in the game and the subtleties of structure, coloration, and depth, free from borders, frames, and glass. The illusion of floating off of the wall supports this freedom of movement and adds to the bold, contemporary look of your next statement piece.
INDUSTRIAL STRENGTH
Dyes are infused beneath the exterior coating through sublimation. This makes my artwork more durable than traditional paper and canvas because it can't be scratched, ripped, or peeled.
FIRE RETARDANT
Sublimated aluminum holds up against high heat; necessary for artwork hung in specific corporate and public environments.
WIPEABLE ARTWORK
A microfiber cloth and a household cleaner can be used to clean the surface, making my art a perfect fit for public spaces and other high traffic areas.
WHITE GLOVES All AROUND
I have teamed up with a local company who has perfected the science behind dye-sublimation. Together, we make sure every work is perfect before it is packaged and shipped to you.
LARGE FORMAT
The largest single panel can be 48x96 inch. Multiple panels can be joined and braced together in the back to create larger installations.
LIGHT WEIGHT
Though extremely rigid and durable, the 90% recycled aluminum is light-weight and easy to hang. A 40x60 inch panel with an aluminum float backing weighs about 13lbs.
BACKING
The aluminum float back system has a lip, making installments a breeze.
ARCHIVAL
My works will not crack and will endure 65+ years before fading - beating leading photo luster papers, according to a permanence testing conducted by the Rochester Institute of Technology, results available upon request.